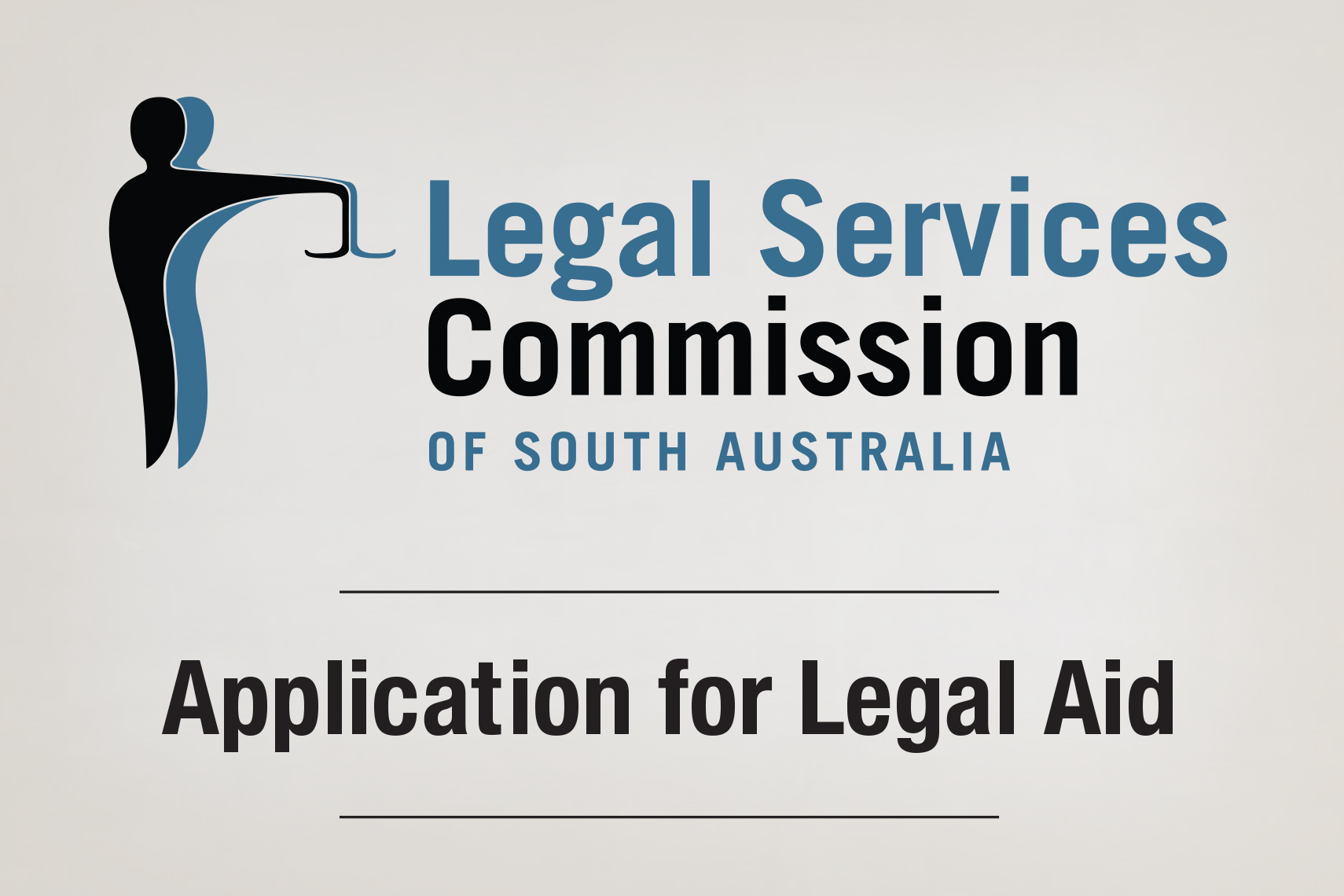 Ensuring equality before the law
Pascale Legal is a Salisbury based law firm that accepts Legal Aid work in all aspects of criminal law, children related issues in family law, and care and protection matters. We pride ourselves on treating both private paying and Legal Aid funded clients with due diligence and care, and we are more than happy to help you apply for funding. If your application is not approved by Legal Aid, we can help you appeal this decision. If you are not eligible for funding, we can still offer you a first free interview with our firm principal to discuss your matter and options.
To be considered for a grant of Legal Aid, you must meet an assets , income and merit test. We can assist you with your application as long as you provide us with the following:
• Your current Centrelink Income Statement (which you can access from the MyGov website or a Centrelink Office);
• The last two months' of your Bank Statements (which can be print-outs from your online banking);
• If you are working, your payslips for the last month as well as your last tax return;
• Any Court Orders, Bail Agreements, Proceedings, or Summons relating to your matter.
Legal Aid will contact both you and your solicitor with the result of your application within approximately 2 weeks of lodgement. Our office will then be in contact with you to arrange an appointment as soon as approval is received.
Legal Aid applications can be found and completed online at www.lsc.sa.gov.au and then submitted to the Legal Services Commission online, or emailed to us at admin@pascalelegal.com.au, or alternatively completed in booklet form.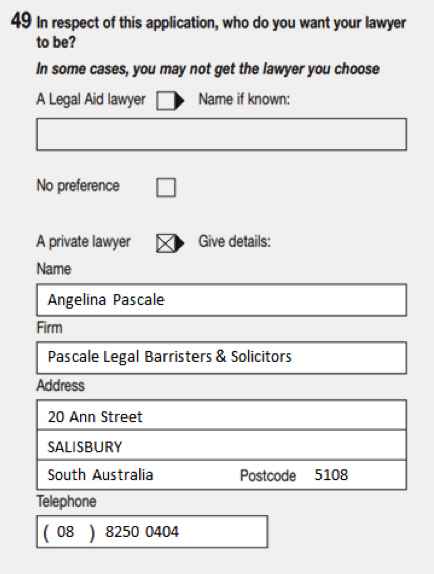 Copies of same can be provided to you at our office or obtained at either the courts or a Legal Services Commission office.
In order to nominate Pascale Legal as your legal representation on the Legal Aid application, simply provide the details pictured to the left on question 49 of the form.
If you are in need of our assistance to apply for Legal Aid funding, please call us on 8250 0404. We can discuss same with you over the phone, or alternatively, you are welcome to attend our Salisbury office and speak with one of our friendly staff in person for assistance.